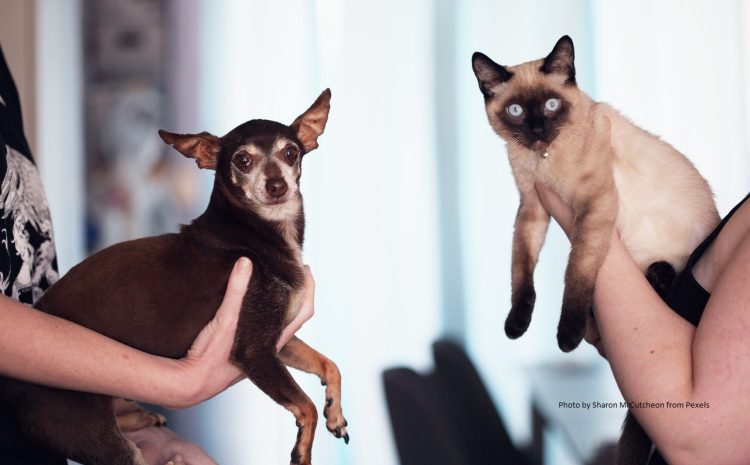 CauseWell Insurance Services does not offer pet insurance. However, people love their pets, so we wanted to make a list of several of the companies that do so in California!  See below:
https://www.petsbest.com/ – They cover accidents from accidentally swallowing a new chew toy, to broken bones and emergency surgeries, coverage for accidents is at the core of all policies available from Pets Best. They also off pet health insurance and wellness Coverage.
Their BestBenefit pet insurance plans cover a wide range of illnesses including diabetes, allergies, hip dysplasia, and hereditary and congenital conditions. They also offer a health insurance pet wellness program for routine care. This is an add-on to help pay for your dog or cat's expected veterinary visits like annual check-ups, vaccinations, and more.
https://www.gopetplan.com – They call it The Best Pet Insurance. Period. Petplan is trusted by more than 250,000 pet parents and is one of the top no-kill shelter in Canada and the U.S. They claim that there are no signup fees or add-ons and that you can cancel anytime
https://www.metlifepetinsurance.com/pet-insurance/ – Who knew that MetLife offered pet insurance. Their site says, "Pets are like family". They offer comprehensive plans, robust coverage and a team of caring and passionate pet advocates, many of who are pet parents themselves, to help should you need them. They also offer a family plan to cover multiple pets on one policy.
https://trupanion.com/ – Trusted by more than 600,000 pet owners, Trupanion is medical insurance for pets you can count on. Trupanion can pay your veterinarian directly at the time of checkout
https://www.petpartners.com/ – Their tag line: Pet Insurance by Pet Experts – Their team is made up of passionate pet parents with animal-focused backgrounds—which means they love pets, they know pets, and they care about getting your four-legged friends the best pet health insurance coverage possible. PetPartner offers you the chance to build your own policy as you see fit. Choose from their most popular plans or customize your own to get the best value out of your insurance. You can customize:
Deductibles
Coinsurance
Limits
https://www.healthypawspetinsurance.com/ – Healthy Paws Pet Insurance offers your pet the medical care they need. The top-rated cat insurance & dog insurance plans cover accidents, illnesses, cancer, emergency care, genetic and hereditary conditions, breed-specific conditions, and alternative care. They offer one budget-friendly pet insurance plan that covers vet visits for new accidents and illnesses. It makes it easy to help protect you and your pet with a pet insurance plan that is easy to understand.
HealthyPaws claims that they are the #1 Customer-rated pet health insurance plan 2010 – 2021 and have more than 570,000 pets enrolled. They also have a staff of vet techs & pet parents and offer flexible premium and deductible options.
It's interesting that they have no maximum limit on claim payouts. Their plan coverage is provided with no maximum limits on claim payouts; no per-incident, annual or lifetime caps. And if your pet needs treatment for a new accident or illness, and it's not a pre-existing condition or otherwise excluded under the policy, your pet's veterinary bills will be eligible for coverage.
https://www.24petwatch.com/ – 24PetWatch offers an insurance policy and Pet Protection. Coverage includes illnesses and accidents. Their Pet Protection combines the largest pet microchip registry in North America, with dedicated Lost Pet Recovery Specialists available 24/7. This ensures the reunification of 3,000 lost pets safely to their loving homes each month.
Their Protection Program also includes:
Lost Pet Recovery Specialists
24/7 Vet Help line for 1 Year
$25 Petco Coupon
https://www.aspcapetinsurance.com/ – ASPCA offer pet health plans for dogs and complete coverage as a total-package protection when your dog is hurt or sick. You can visit any vet, specialist, or emergency clinic & pay your bill. Then submit claims using their free app, online, or by email, fax, or mail. They then offer direct deposit into your bank account or you can have reimbursements mailed to you.
They also offer coverage for your sassy feline friends who do as they please and never let danger stop them. It's as if cats think they really have nine lives, often eating things they shouldn't, leaping from perilous heights, and darting out the door onto the busy street. And like us, cats can catch the flu or have a hereditary condition. They designed complete coverage to cover what you want and expect from a cat insurance plan when your cat is hurt or sick.
You can also add on preventive care coverage to your plan for a little extra per month, you'll be reimbursed up to a set amount of money for services that help protect your cat from getting sick, like vaccines, screenings, and spaying/neutering.
https://www.petinsurance.com/ – Nationwide offer Dog and Cat insurance as well. It's quite a list of coverage items for your dog, more than we've seen anywhere else. They have nearly four decades of experience protecting dogs, and know that coverage counts. Their buyers guide can point you in the right direction. Here's what their site lists as coverage for your dog:
Accidents & injuries
Poisonings
Sprains
ACL ruptures
Chronic illnesses
Allergies
Arthritis
Skin conditions
Procedures
Surgeries
Endoscopies
Chemotherapy
Common illnesses
Ear infections
Vomiting
Diarrhea
Hereditary conditions
Hip dysplasia
Eye disorders
Blood disorders
Holistic & alternative
Acupuncture
Chiropractic
Laser therapy
Serious illnesses
Cancer
Heart disease
Diabetes
Testing & diagnostics
X-rays, MRIs, CT scans
Ultrasounds
Blood tests
Wellness
Vaccinations
Flea/heartworm
The list for cats is just as long. Visit their site for details.
https://getodie.com/ – Odie pet insurance is designed to protect you and your pet from events you don't expect. For illness, accidental injuries, and routine medical care, Odie pet insurance is a great decision to make. It minimizes the overall cost of veterinary expenses to you and provides you with the peace of mind of not being overwhelmed financially when unexpected pet health events arise.
Their plans are easy, affordable, and customizable. You can mix and match their plans to fit your budget and your pet needs. They offer up to 90% reimbursement of the costs of covered treatments. And they say they won't increase your policy just because you use it.
Reimbursement comes 24/7 through their online customer portal and offer a 5-day claims process. They have no breed or age limits and you can great protection for any dog or cat. They also have a 5% discount for multiple pets. Finally, they offer a routine care plan.
Here is the list as per the California Department of Insurance along with their phone numbers.
http://www.insurance.ca.gov/01-consumers/105-type/8-pet/pet-insurers.cfm
Note that each of these links and the information shared comes directly from these company's websites.  We only list them here for your convenience and make no recommendations.  You are responsible for your own due diligence.  CauseWell Insurance Services does not represent these companies.