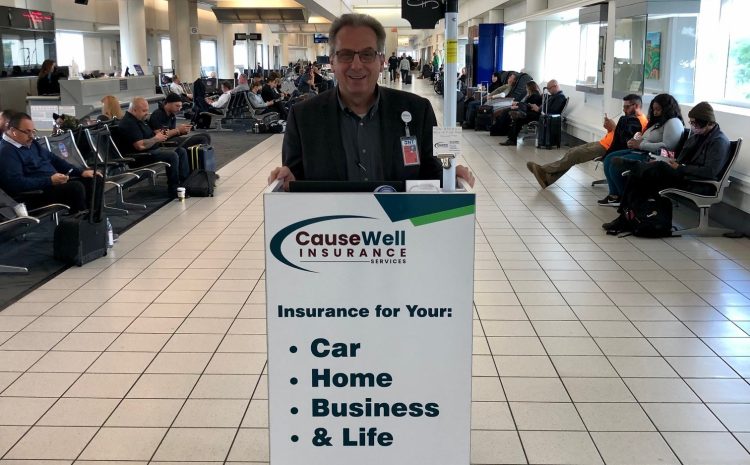 CauseWell Insurance is Now at Ontario Airport!
Earlier this year, CauseWell Insurance Services reached an agreement with Ontario International Airport to provide information and quotes to travelers in the terminal. Both parties are excited about the arrangement. Joe Alagna, a Broker from CauseWell's Chino Hills office, operates the booth on Monday, Thursday, and Friday mornings and caters to passengers who have questions about insurance or want to see competitive quotes. CauseWell is an independent broker, so that it can help with various insurance carriers and questions. They are not limited to just one insurance company. Currently, the brokerage represents CSE, Stillwater, Heritage Insurance, Allstate, AEGIS, Cabrillo Coastal, Bamboo Insurance, Safeco, Pacific Specialty, Travelers, National General, Bristol West, Kemper, Infinity, and Encompass.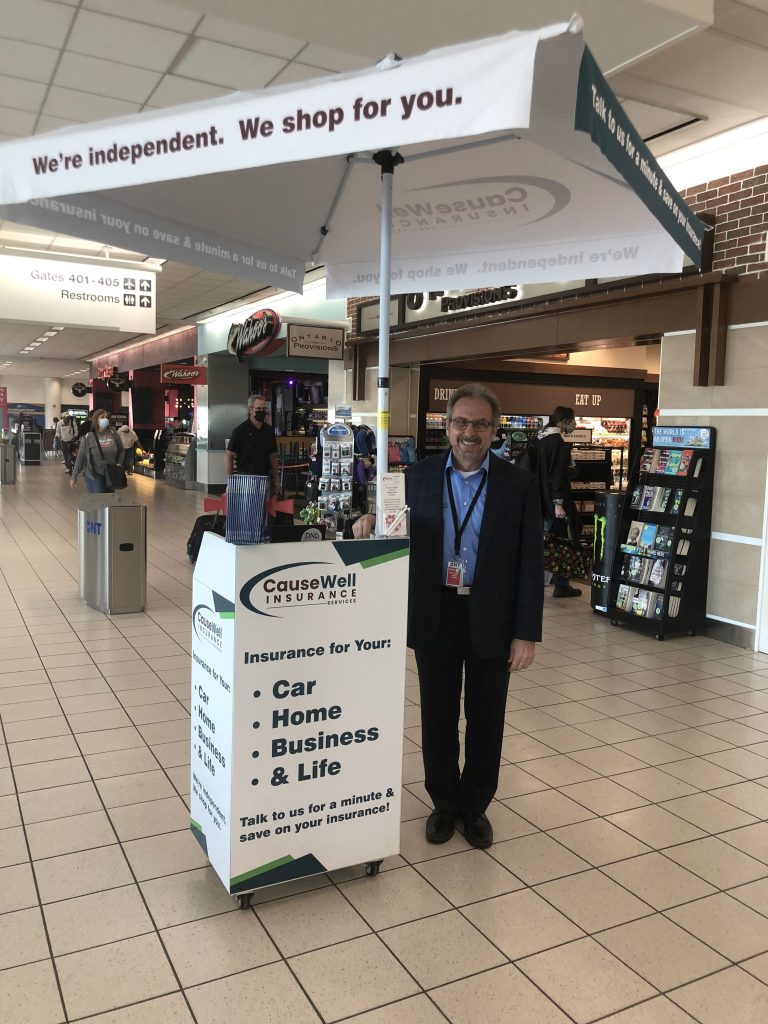 Ontario Airport is considered the fastest growing airport in the country, estimated to move approximately 5 Million passengers through the airport in 2022. Managed by the Ontario International Airport Authority (OIAA), they are very customer conscious, even employing an airport user experience manager who takes the time to see how passengers view their time in the airport and to measure their satisfaction. The reviews are very positive; people love traveling through ONT!
Aaron Flake of the OIAA stated that Mr. Alagna and CauseWell Insurance Services "will be our local insurance partner offering a wide variety of insurance programs for our passengers." The airport is happy to be offering this innovative partnership.
Joe Alagna stated, "Ontario Airport is a great place to work! The atmosphere is always positive. As a person who's traveled through hundreds of airports in my lifetime, I can say that it is one of the cleanest and best-run airports I've ever seen. We are super proud to be able to spend time here."